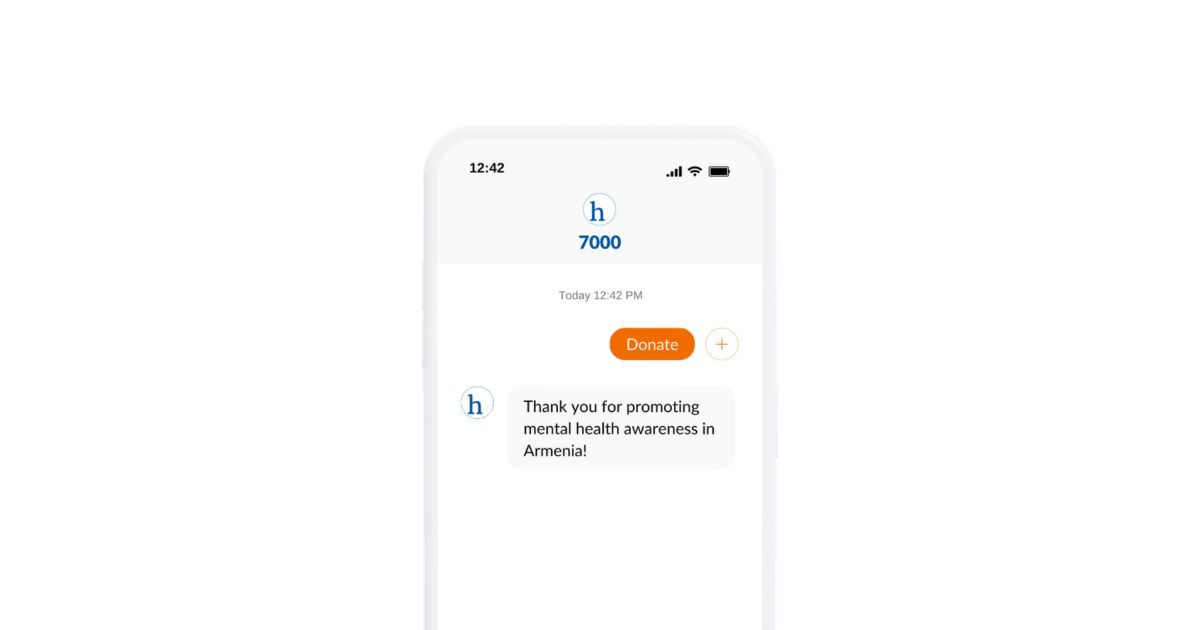 Message Donate (or stigma, start) to the 7000 short number and donate 1000 AMD.
Important: the cost of one message is 1000 (one thousand) AMD.
The collected funds will cover mental health awareness campaigns and the maintenance of the emotional support hotline besides supporting the current campaign.
The service is available only in Armenia.